Rental of bicycles, mountain bikes and rosalies in Argeles sur Mer
12 years of experience
Guidon Futé, with its 12 years of experience, will make you discover our beautiful region of Argelès sur Mer, in an original and ecological way.
Guidon Futé is the specialist in the rental of bicycles, mountain bikes, hybrid bikes and rosalies in Argelès sur Mer. Whether you are alone, as a couple, with family or friends, you will find with us the model that suits you. We have a wide choice of quality bikes, recent and maintained very regularly.
City bikes, mountain bikes, children's bikes, electric bikes but also trailers to transport your children safely, rosalies, as well as electric scooters. You will be able to enjoy cycle paths, forest paths or beaches in peace and at your own pace.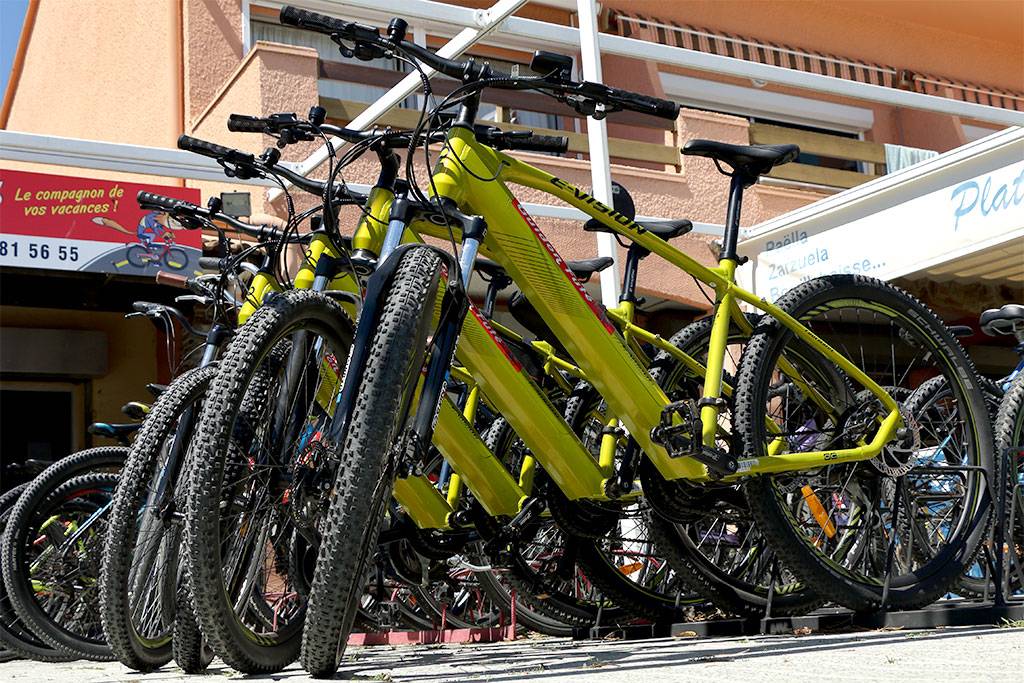 €29 per week!
Rent an adult mountain bike from €29 per week!